Aug 19, 2022 11:53 AM Central
Sandra Bolognia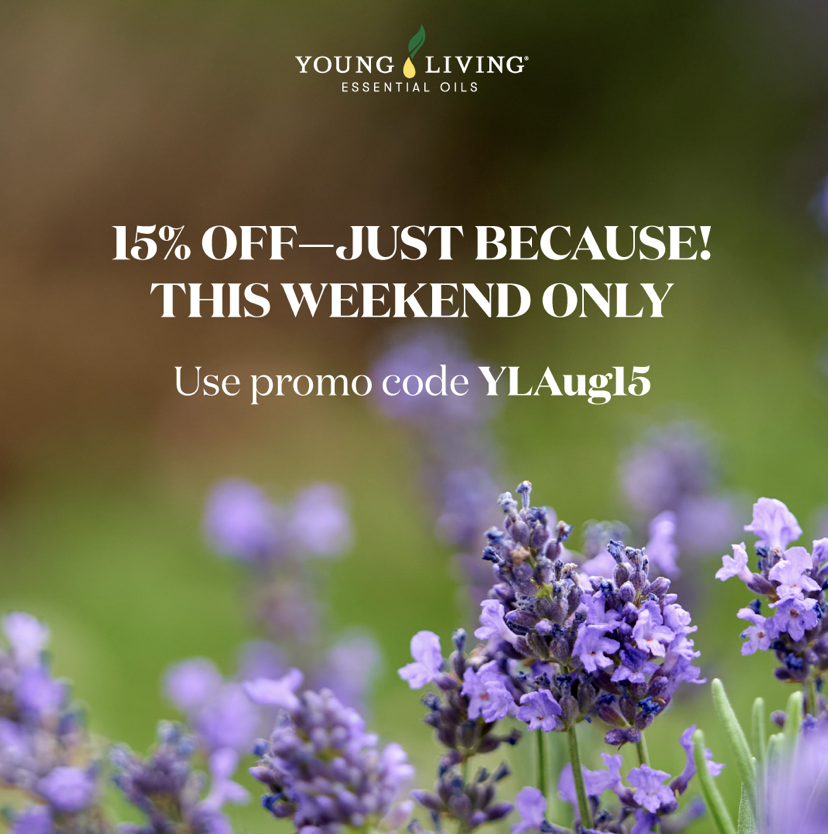 WANT TO SAVE SOME BUCKS?? ALL YOUNG LIVING PRODUCTS ARE 15% OFF ALLLLL WEEKEND!!!
FRIDAY, SATURDAY, and SUNDAY
-- SHOP ORDERS ONLY!!

Use promo code YLAUG15 just before checkout.

You can place AS MANY SHOP ORDERS as you would like!

This code is available for the U.S. market and valid this weekend ONLY until 11:59 PM MT on Sunday, August 21.
Here's to enriching more lives by getting Young Living products into every home. Remember -- we are the messengers! Everyone needs what we have! We are the first and the best!!!


not available for subscription orders.
call 800-371-3525 YL customer
service if you need assistance.