Sep 1, 2020 08:00 PM Central
Sandra Bolognia

Happy September,
Anyone else trying to hold onto the last bit of summer? The warm weather, the refreshing dips in the pool, the toasty beaches, the delicious recipes… I sure am going to miss it all! Speaking of recipes - I found a great one that uses TWO of the freebies from last month! Check it out…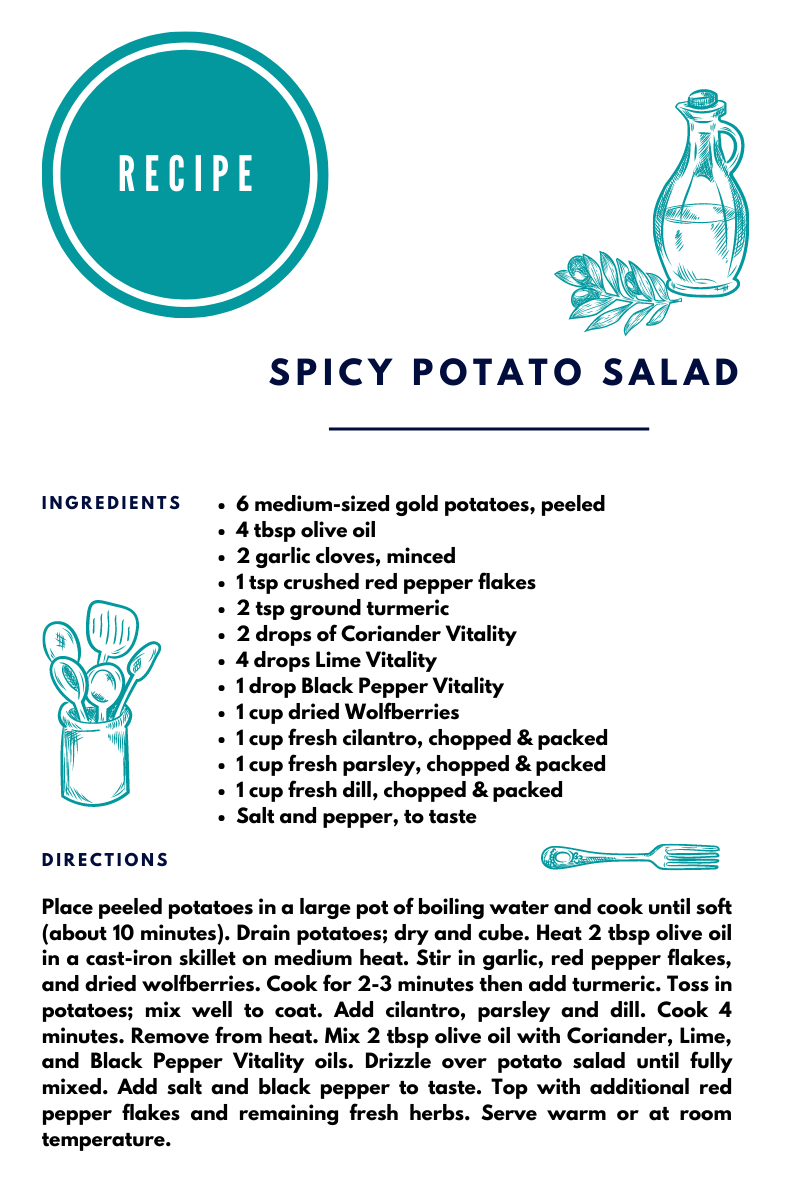 If you're DONE with summer and totally ready to bring on the pumpkins, the apple cider, the cozy scarves, then you are going to need these…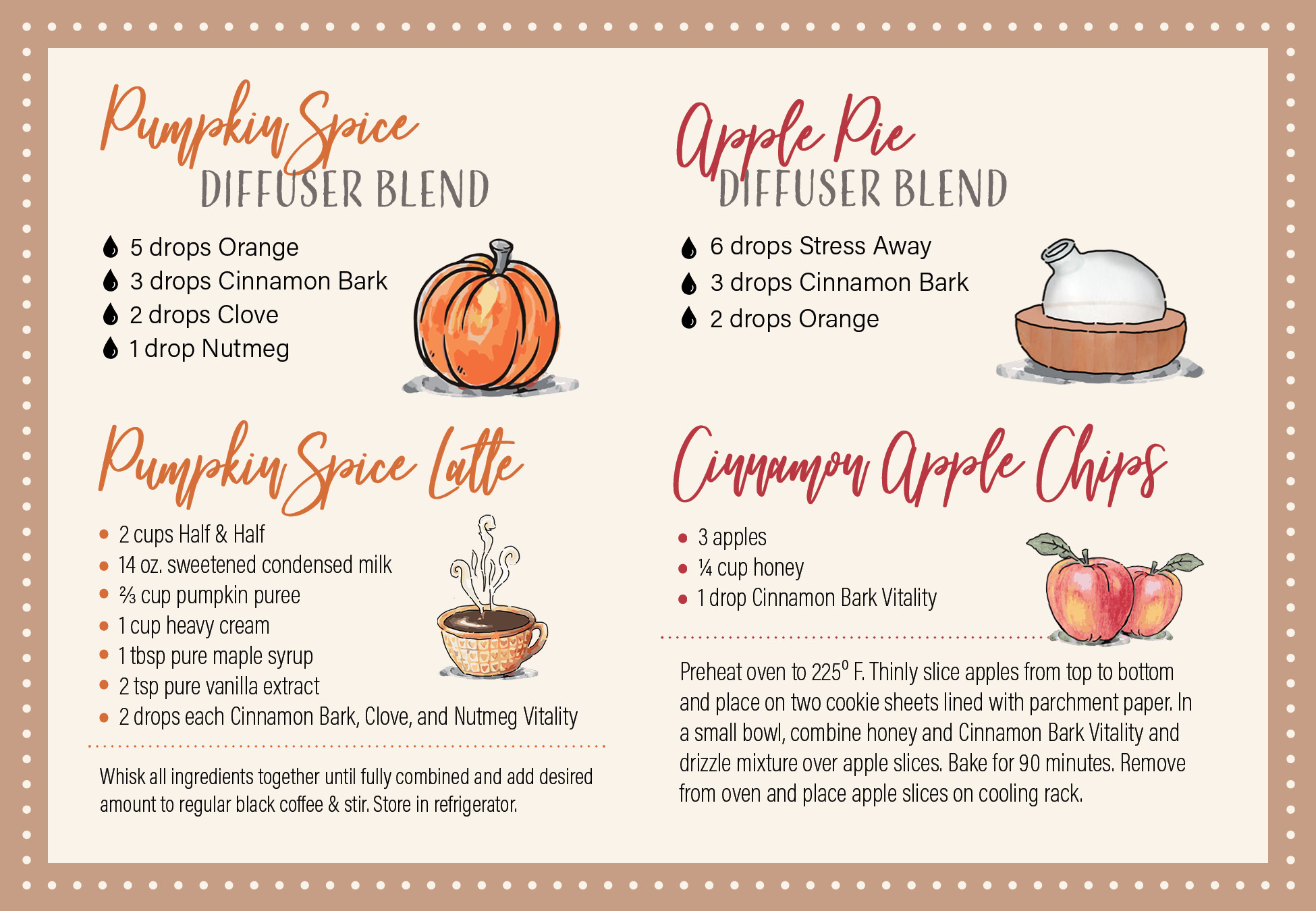 Star or flag this message so you can refer back to it all month long!
You'll hear all about…
Important Announcements

Upcoming Team Events

Featured Products

Monthly YL Promos

Level Up/Double Up Promo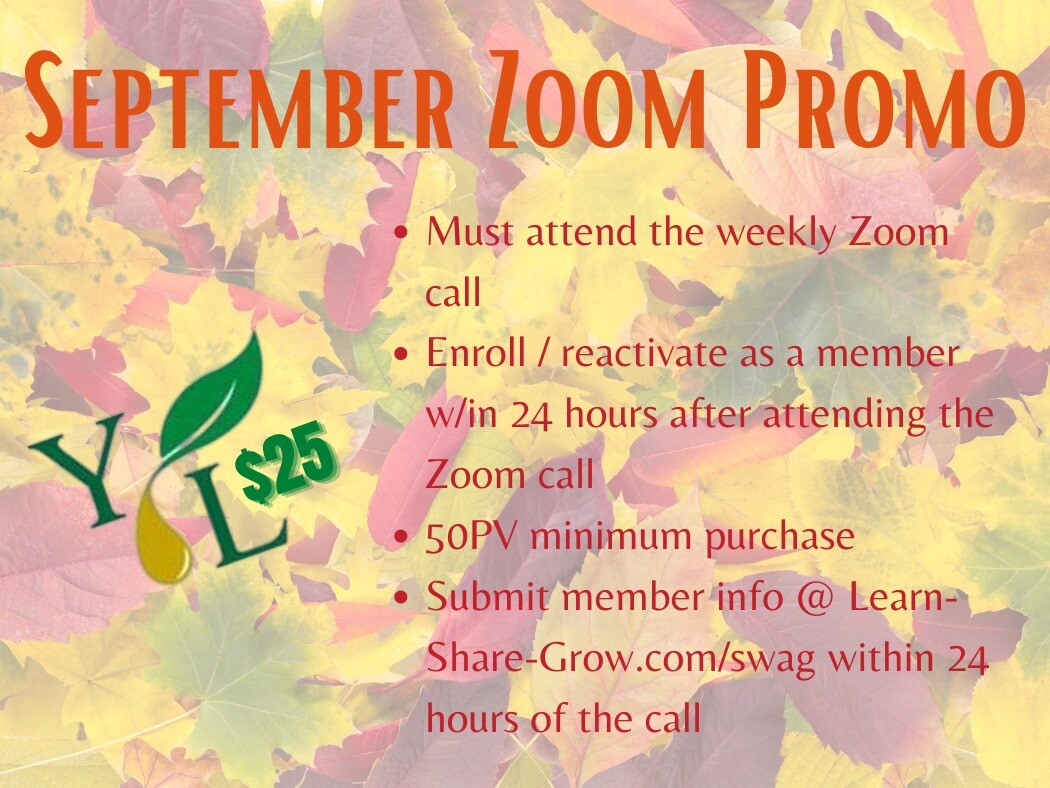 Royal Crown Diamond Chris Opfer holds "Introduction to the Young Living Lifestyle" every Wednesday at 8pm eastern time. Send your people here and attend as well.
Important Announcements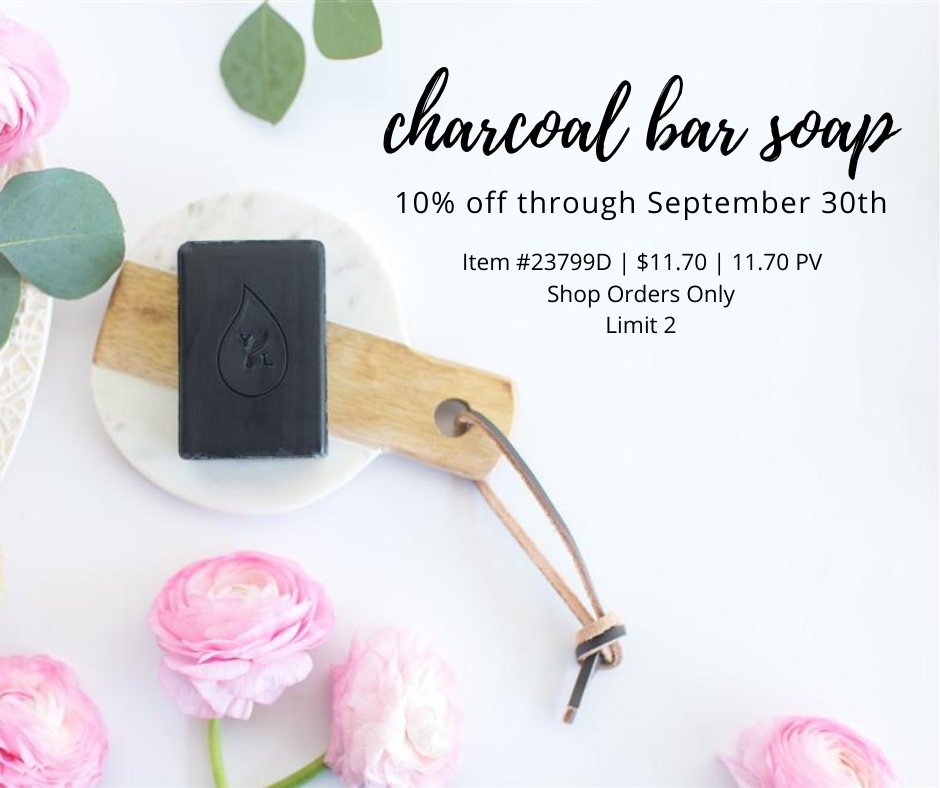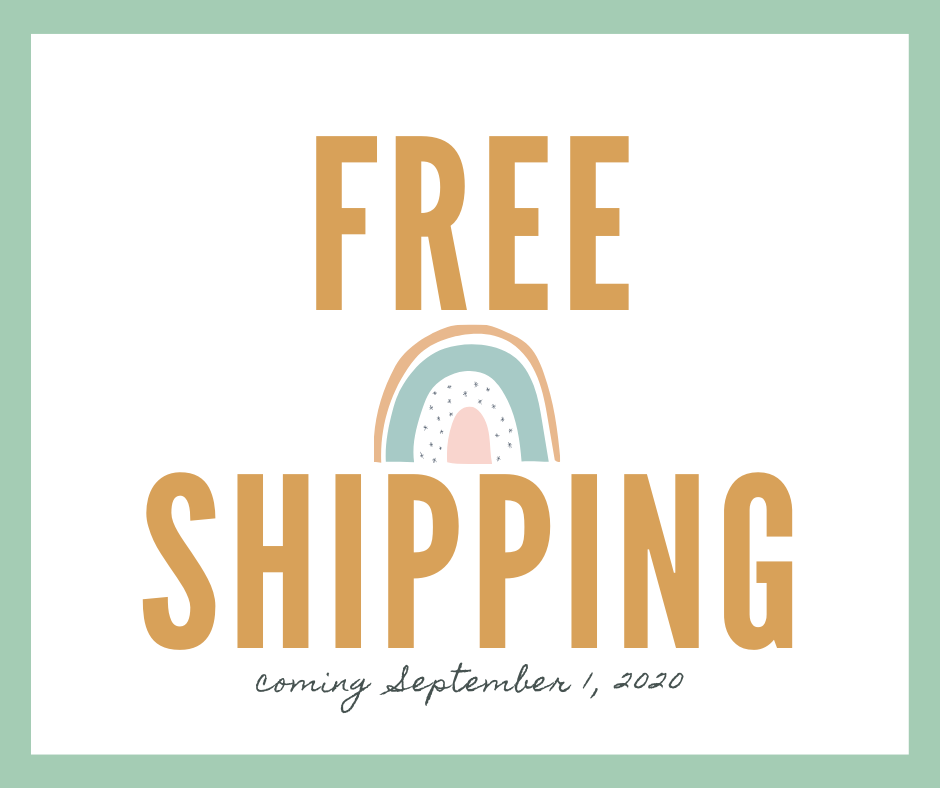 Free shipping starts today!! Any order in the US for 100PV or more will automatically get free shipping!!!! This includes SHOP and Essential Rewards orders.
This program will take the place of the 100PV level promo. Any unused YL GO credits left on members accounts on September 1 will be converted to product credit. More details to come.
On the Grow Virtual Events
Expert workshops.

Learn what makes Young Living stand out, get in-depth product training, and gain tools for growing your home business.

Virtual networking opportunities.

Meet other essential oil enthusiasts and gain valuable insight from industry leaders.

Exclusive registration gift

for the first 1,000 guests who sign up. Get something special just for attending!
Young Living members and guests are $15 per ticket. Visit https://www.youngliving.com/en_US/company/events/education-events/on-the-grow for upcoming events and registration links.
Young Living Virtual Beauty School
Join in with other Young Living beauty enthusiasts across the globe during these incredible Virtual Beauty School events. You will get to preview the latest information on YL's personal care line, get hands-on training with YL's skin care products and essential oils, plus gain access to exclusive beauty school presentations along with free pampering services and business-building ideas. Go here for more information, including event dates and registration links: https://www.youngliving.com/en_US/company/events/beauty-school.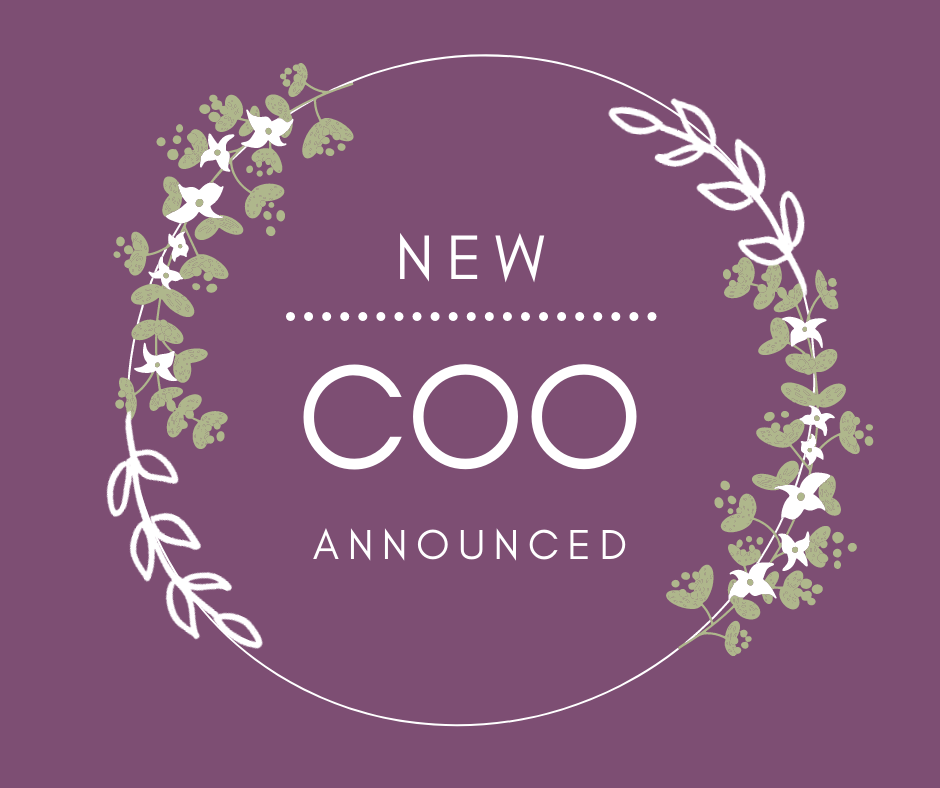 From Mary Young: I'm excited to introduce Joseph A. Cannon as our new COO. Joe comes with vast life experiences as an accomplished attorney with tremendous ability in the business world. Some of his expertise is bringing operational systems together, which will guide Young Living into a new era of prominence. Joe is well known for his leadership of 14 years, which took Geneva Steel to number one in the United States. He has played a key role in Utah's community in conjunction with his years in Washington D.C. for more than three decades. I'm excited for all of you to get to know Joe and to watch him in action. I expect it to be an exciting ride—an exciting ride behind the scenes that will benefit all of you.
As COO, Joe will be responsible for guiding the company's business strategies and operational systems for sustainable global expansion, along with Prasad Gankanda and our regional presidents: Tai Tolman, Sarah Bjorgaard, Peter Foss, Kristen Tod, and Gabriel Sanchez. They are excited to support you, our members, as you take hope and the opportunity of success to those in need throughout the world.
I'm excited to begin writing this new chapter about Young Living. It takes the immense teamwork of many people to help me write this new chapter. I know that Gary has an eye on all of us, and I am grateful for his inspiration and your dedication and commitment in taking our mission to the world.
With love and appreciation to all,
Mary
Featured Product: Tranquil & Rutavala Roll-Ons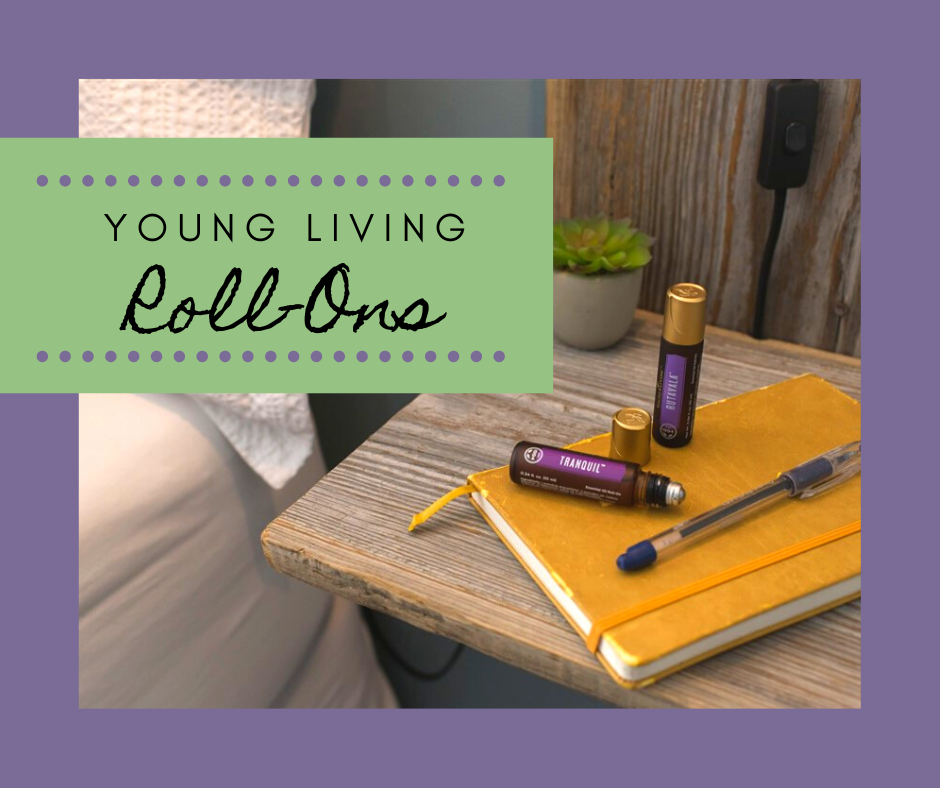 As we get back into the swing of school and head into fall, I want to make sure you're prepped and ready to go with all your wellness essentials. This includes two powerhouse rollers for sleep and relaxation - Tranquil & Rutavala.
Tranquil Roll-On:

supports sleep habits with its relaxing and comforting aroma, creates a calm body and mind with balancing properties, and eases occasional tension

Rutavala Roll-On:

can be applied

before bed to overcome negative feelings and lull the mind into a sense of comfort
Be sure to add these to your September order so you're ready to rock your sleep schedule this season!
Monthly Young Living Promos
When your order hits one of these PV levels you will receive the corresponding products for FREE! Look at everything you get for free when you hit 300 PV!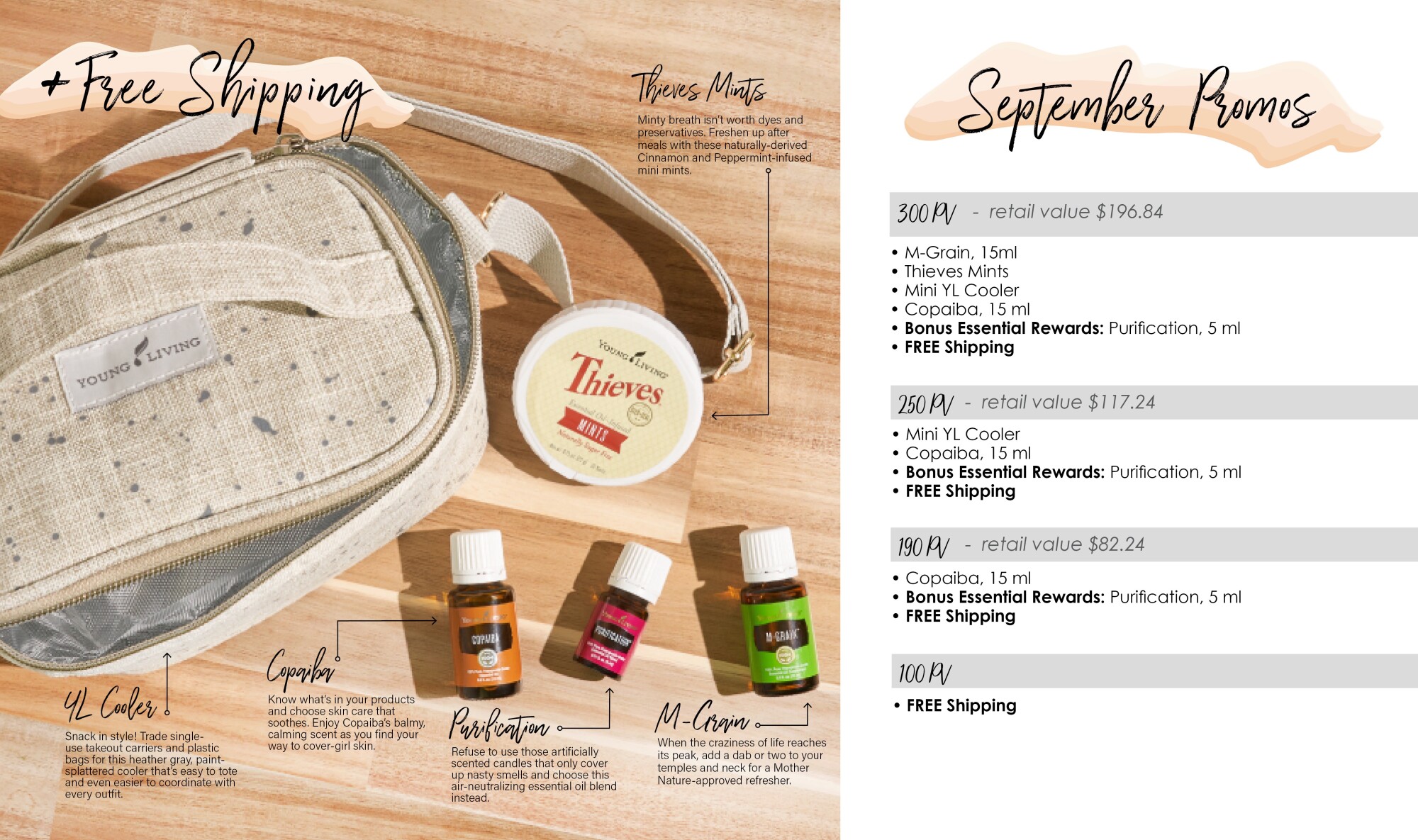 Level Up/Double Up Promo

When you Level Up in September, you will earn a 5 ml bottle of Manuka and 15 ml bottles of Tea Tree and Citrus Fresh. Freshen up your household routines when you swap out your toxic cleaning products for DIY essential oil cleaners made with this trio!
When you qualify for Double-Up, you will also receive a bottle of Mineral Essence and a 5 ml bottle of PanAway—two favorites that recharge any wellness regimen!
As a reminder, you level up when you help two people upgrade from retail, reactivate, or enroll with Young Living and sign them up on Essential Rewards with a 100 PV order or more. To double up, you'll need to do the same for four people. For more about Level Up, visit https://www.youngliving.com/en_US/opportunity/promotions/Level-Up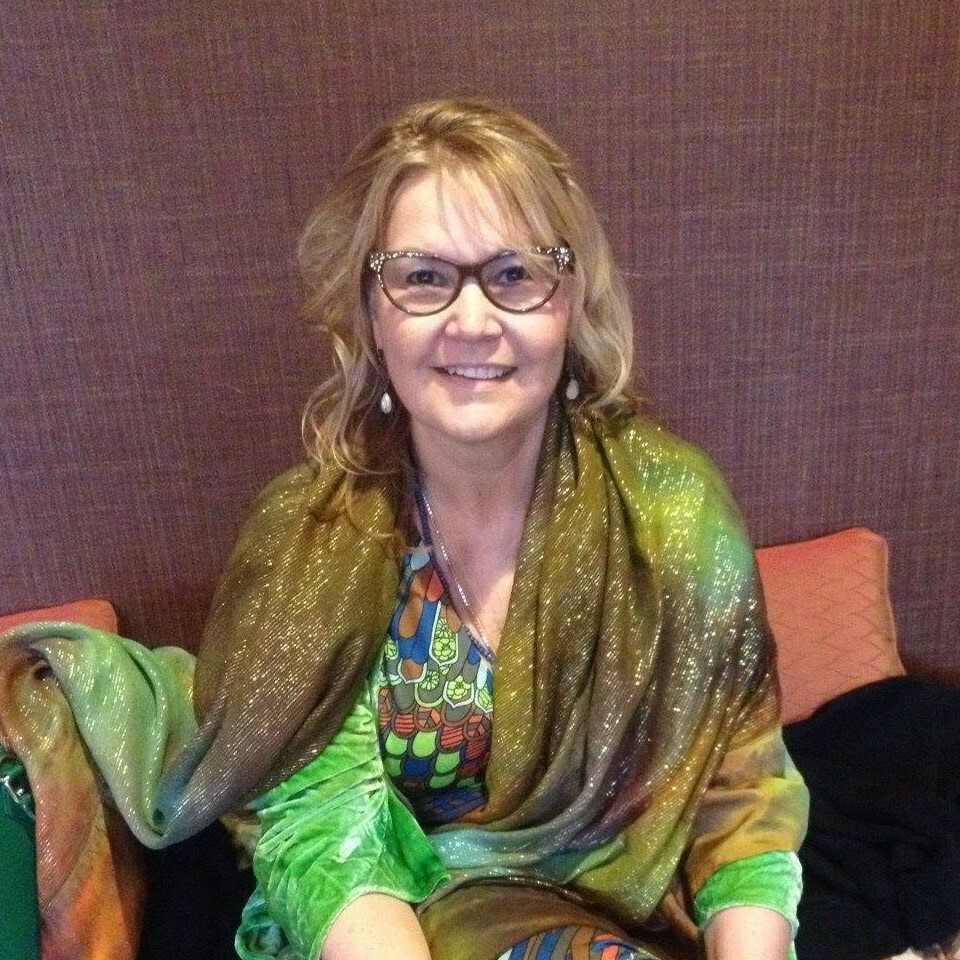 561-632-4772